RH In-Store: YPY (EM Records, Osaka) LIVE SET!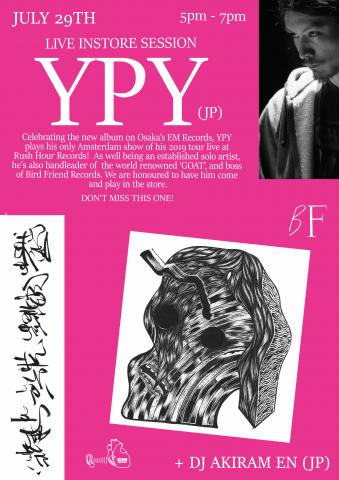 RUSH HOUR
Celebrating the new album on Osaka's EM Records, YPY
plays his only Amsterdam show of his 2019 tour live at
Rush Hour Records! As well being an established solo artist,
he's also bandleader of the world renowned 'GOAT', and boss
of Bird Friend Records. We are honoured to have him come
and play in the store.
DJ support from Tokyo's AKIRAM EN <- dope!
https://soundcloud.com/akiram-en
5pm - 7pm!