Detroit Love x Rush Hour OFFSónar 2019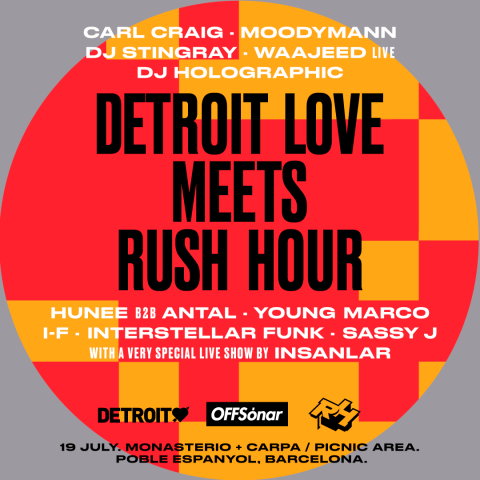 Poble Espanyol, Barcelona
From tha D to the Dam. Carl Craig brings together Detroit's finest, while Antal and Hunee recruit the best selectors and DJs from Amsterdam's ever fertile scene.
Detroit Love
Carl Craig
Moodymann
DJ Stingray
Waajeed
DJ Holographic
Rush Hour
HUNEE b2b Antal
Young Marco
I-F
Interstellar Funk
Sassy J
and a very special set with:
INSANLAR live
Tickets on sale now.